Revision Policy
Revisions Policy
We have created our revision policy out of our desire to keep each customer happy with the documents that they receive. If you read through this policy page, you will come to understand all of the details of our revision policy. This includes your rights and responsibilities as our customer.
Requesting Revisions
Most revision requests are made when the customer is reviewing the final draft of their paper. If they are not completely satisfied and would like us to make changes, they simply click the link to request a revision. After this step is completed, they will be asked to provide details about the changes they are requesting. Once this is done, the request will go to customer support. If it is determined that the customer is entitled to a free revision, it will be passed immediately to the writer. If there will be a charge, the customer will be informed. Payment must be received before revisions start. We make a concerted effort to finish revisions quickly. We do not want customer's deadlines to suffer if we can avoid it. Please request revisions quickly so that your writer isn't assigned to another project.
Qualifying for Free Revisions
You will receive your revisions for free if it is clear that your instructions were not followed as they were written. At our discretion, if a change is requested that is relatively small, we will offer to make that change for free. If it is not completely clear if the problems are the result of a customer's unclear instructions or the writer's misinterpretation, we may offer to make changes for free or at a discounted rate. This is also at our discretion.
Paid Revisions
If you need changes made that reflect a change in the instructions you originally sent to us, we will make those changes, but there may be a charge if it takes more time or requires more research. We must receive payments for revisions before we can begin working on them. If you made a mistake in your original order, we will also charge to fix any writing to comply with your modified order.
Your Writer
Whether your revision is charged or provided for free, you are allowed to request a new writer. Just let customer service know that you would like to make that change.
Post Delivery Revision Requests
Revisions can be requested within a week after you have accepted and downloaded your document. For large orders or complex papers, we will extend this to two weeks. If you go beyond this deadline, you will be required to place a new order, and it will be considered to be part of our rewriting services. Please contact customer service about your revisions so that you know how much you will be charged.
If you have any concerns about revisions that we have not answered on this page, just ask a customer service agent. Please remember that your satisfaction is our ultimate goal. We want you to continue returning to UrgentEssayWriting.com for all of your future writing needs, and we want you tell your friends about our great writing services.
Please consider the possibility of revisions when you set your deadline date. A few extra hours will leave you time to review and us time to make any changes.
A final note, please respond quickly to communications, and please send us any change requests as soon as possible. A revision request made while we are working on your paper may be completed for free, but the further along we are, the more likely it is that we will be forced to charge.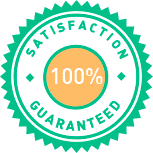 URGENCY AND QUALITY - THAT IS OUR NAME
get your paper written starting at
$12.99 per page
Order Now